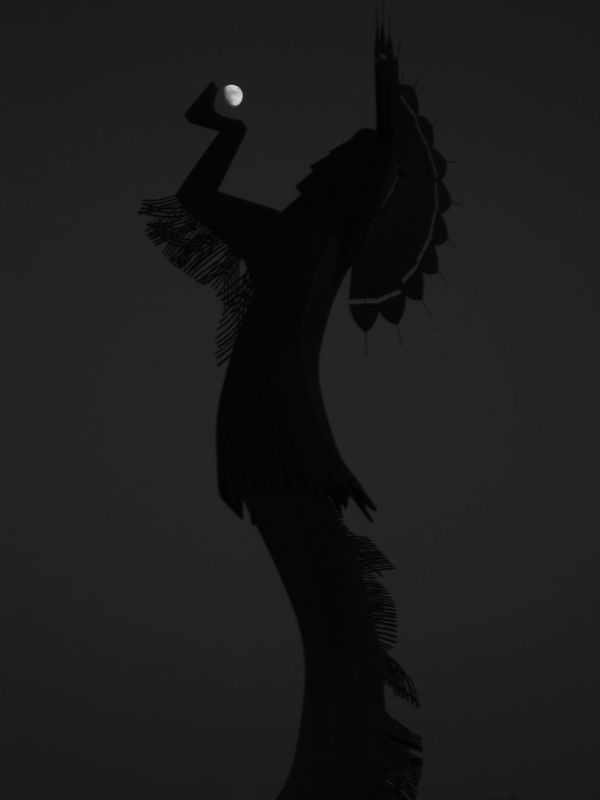 The content and images on this site are copyrighted and the sole property of the photographer. To use an image, written permission must be obtained.
All featured images were shot with a Nikon N90 using T-Max 100, 400 or 3200 B&W film.
Printed in a wet darkroom on Ilford multi-grade fiber paper using a Split-Filter technique and matted with museum rag board, each image is a Limited Edition of 50 and is signed by the photographer.
To accompany her veteran projects, Fontenot self-published Collateral Damage, a Coffee Table Book containing eighty pages of black and white images and interviews of veterans from WWII through the present.
Collateral Damage is for sale online at www.blurb.com, or available for research in the Heard Museum Library (Phoenix, AZ).
Fontenot's exhibits are available for gallery or museum exhibitions.
2022 Tentative Schedule
Art Without Boundaries
The Native Lens
Virtual

November 15th, 2021- February 14, 2022
Fusion Art
Annual Women Artists
Virtual Event

January 22-March 5
Native American Art:

Traditional, Contemporary and Beyond

Greenly Art Space
Long Beach, CA

March 5-6
Heard Museum Guild Indian Fair & Market
Heard Museum
Phoenix, AZ
Booth E-06

March 19-20
Guest Artist
Museum of Indigenous People
Prescott, AZ
June 11-12

Autry Indian Market

Autry Museum

Los Angeles, CA

June 25-26

Eiteljorg Museum Indian Market & Festival

Eiteljorg Museum

Indianapolis, IN

June 30-July 2
Red Earth Festival
Oklahoma City, OK

July
Macomb City Hall
Dedication of Land Acknowledgment
Commission Piece "We Are Still Here"
Macomb, IL

August 20-21
The Free Indian Market
Santa Fe, NM

September 8-11
Reno Tahoe International Art Show
First Nation, Indigenous Peoples Pavillion
Reno-Sparks Convention Center
Reno, NV

September 23-24
Bead Class
Prescott, AZ

October 8-9
Indian Art Market
Natural History Museum of Utah
Salt Lake City, Utah

November 1 - February 28, 2023
Exhibit C Gallery
Chickasaw Nation
Oklahoma City, OK